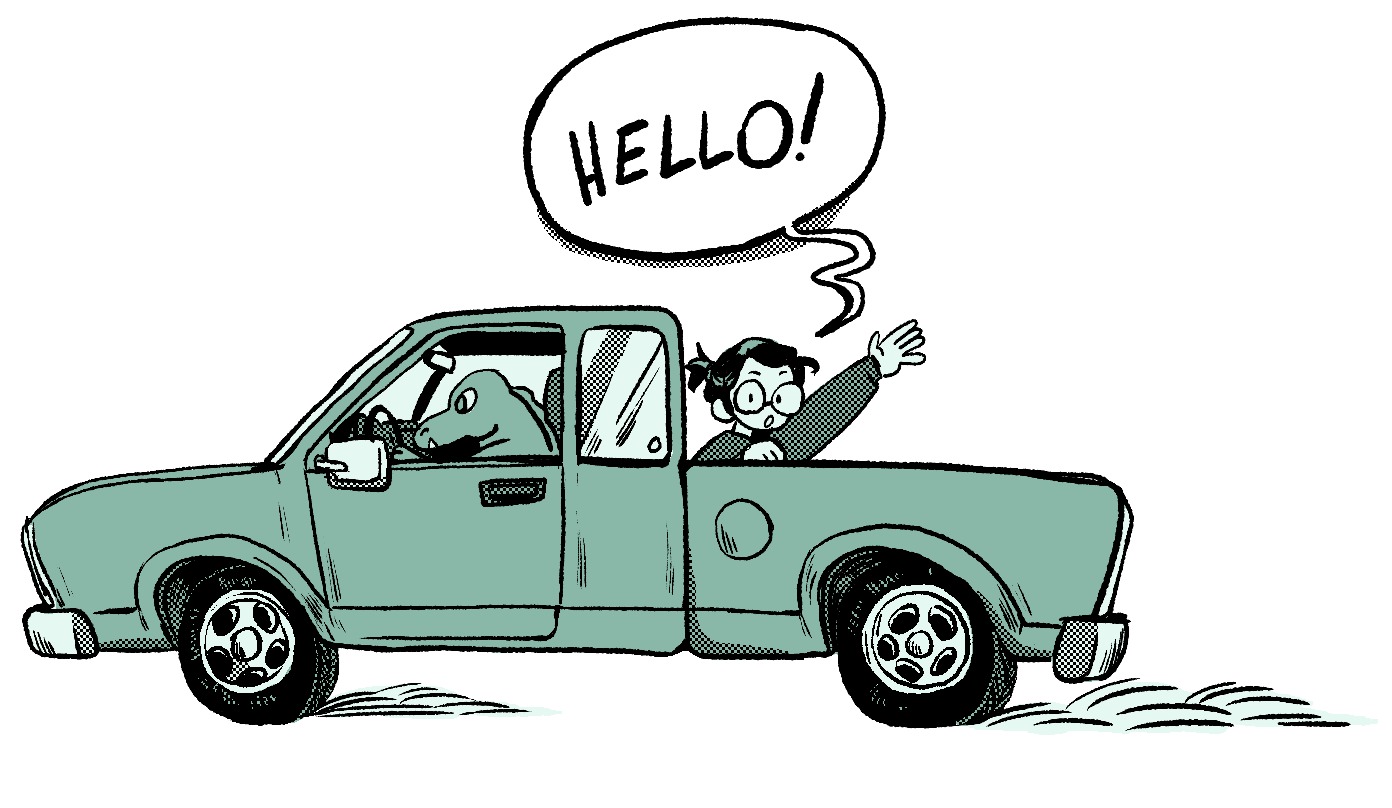 My name is Audra and I am a cartoonist from Orlando.
I graduated from the Savannah College of Art and Design in 2018 with a degree in Sequential Art (a big way to say I got an education in drawing funny pictures)
In 2022 I was nominated for the Russ Manning Award, given out at San Diego Comic-Con. Though not winning, I was the only nominee that year that worked in middle-grade, and I think that is neat.

Below is an artist statement in comic form.

I currently work on projects where I am both the writer and artist, but open for projects where I just do the art. I like stories that are character driven, and have thoughtful moments, but also full of fun. Check out this list of things I like to draw.
Like what you see and want to support me? Here is my Ko-fi.
All solicitations for comics are redirected to an agent.